You know from reading my blogs that Precision Comfort Systems in Central Indiana (Westfield to be exact) is the largest geothermal, green heating and air conditioning dealer in the state. But that's not enough green. This green air conditioning contractor takes it one step farther. After you purchase a high efficiency heating or air conditioning system from Precision, know that your old system did not go to a landfill. As a green heating dealer, we recycle!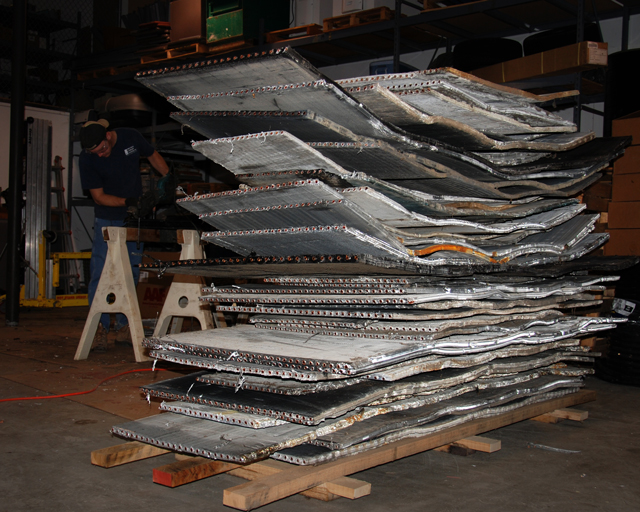 Here is a picture of our recycle shop. Each week we bring in dozens of old inefficient air conditioners. First the refrigerant is reclaimed (collected for recycling) by a Precision EPA licensed technician. Then the air conditioner and furnace parts are brought back to our in-house recycle program. Different metal components are processed, sorted and then grouped together. Then they are transported to the recycle centers.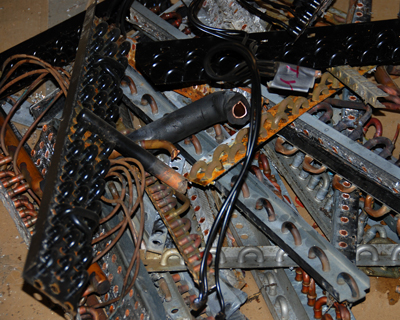 We recognize that the most energy efficient customers are those who are investing in geothermal systems and high efficiency furnaces and high efficiency air conditioners. These are the same customers who would insist in the most environmentally sound, sustainable disposal of the old equipment. Precision Comfort Systems could not agree more. Despite the extra time involved, you can be assured that your old air conditioner nightmare that caused you so many problems, was fittingly dismembered and disposed of properly. Who knows, perhaps your old air conditioner will be part of the next windmill project or a solar collector.