Extreme Cold, record setting wind chills and your home heating system:
Here's what you should know about our below zero temperatures expected this week.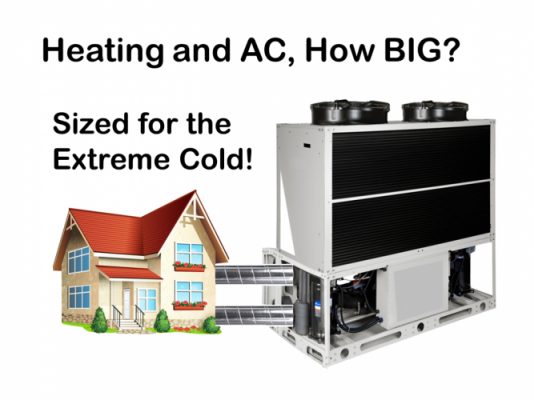 It may come as a surprise to most home owners, but your heating system was not designed for the rare and extreme temperatures of -10 degrees and lower. Technically, a heating system in Central Indiana that is sized for zero degrees is adequate 99.9% of all hours in a year. If we sized your heating system for minus teens and minus thirties wind chill, the system would be extremely over-sized, less efficient and greatly over-priced.
But my furnace is running non-stop and I am not sure if I should call for service!
Your home should be fine. Having a properly sized heating system and being a bit short on capacity in extreme weather will simply mean you lose a few degrees for a few hours. For example, let's say it is -5 outside, 70 degrees inside and the furnace is running 100%, all out. When it gets to -10, there is a chance your home will only heat to 65. But this is normal. Over-sizing your furnace is not a good practice, just for the few hours we encounter the worst weather.
Here are some important tips for the coldest hours.
1. Override any temperature setback programs on your thermostat. Use the "Hold" feature and set it at 70.
2. Check your filter and be sure it's clean
3. Minimize any exterior door use. Move quickly in and out.
4. Open all registers. Open cabinet doors where plumbing is on an exterior wall.
5. If your gas furnace has white PVC intake and exhaust pipes on the side of your home, make sure they remain clear for good airflow.
6. If you have a heat pump, do NOT set it into emergency heat (EM HT) setting. This setting does not give you more capacity. In fact, it will decrease your capacity. Also, make sure your outdoor heat pump does not get covered in a snow drift.
7. Do not build a fire in the fireplace. Air that is exhausted out the chimney sucks in cold make-up air and this is an increased load on the furnace. Make sure your fireplace flue is closed.
8. If you have a power outage in extreme cold temperatures, go into "lockdown" mode. Avoid any door openings, no kitchen or bath exhaust fan usage, and still no fire in the fireplace unless the home finally chills to 40 degrees. Then as a last resort, you could use the fireplace.
The above will apply to most homes and we trust your heating system will operate as expected. However, some systems do fail when they are under extreme loads. That's what we are here for! Call us if you suspect your furnace or heat pump suddenly stops producing heat. We have our service technicians prepared to respond quickly.
As long as your home has only lost a few degrees during the extreme cold, follow the tips above and try to enjoy the event. If you do not use those massive comforters on a cold movie night, when else will you ever use them?
Comments or Questions about this topic? Send Dan a message on Precision Comfort Systems Facebook, or you can use this form to send us anything in private.